www.hovedsteder.blogg.no is a Norway-based blog about the capitals of the world, with a focus on tourism and travel, the environment, diplomatic affairs and politics, lifestyle, culture and entertainment, food and drink. See also our travel blog at www.minbestereise.blogg.no – Contact us at [email protected]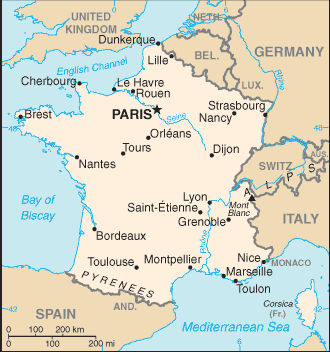 Heavy rains have caused severe flooding in parts of France as well as Belgium and Germany, with reports of at least nine people dead, France24.com reported.
President François Hollande of France on Thursday declared the region around Paris a natural disaster area, and some 21,700 homes were without power in the Paris and Loiret regions.
Several towns in central France are experiencing the worst flooding in more than a century, with over 5,000 people evacuated since the weekend.
The Louvre museum in Paris said it would be closed on Friday so that staff could evacuate works of art threatened by the rising waters of the River Seine.
See the full story, see photos and watch video here: http://www.france24.com/en/20160602-seine-bursts-banks-france-flood-flooding-liveblog-paris
News source: www.france24.com
#Belgia #By #Destinasjon #Elektrisitet #Elv #Ferie #Flom #Frankrike #Hollande #Hovedstad #Kunst #Loire #Louvre #Museum #Paris #President #Regn #Reise #Reiseliv #Reiselyst #Reisemål #Seinen #Storby #Tur #Turisme #Turist #Tyskland #Vann
#Art #Belgium #Capital #City #Destination #Electricity #Flood #France #Germany #Holiday #Power #Rain #River #Seine #Tourism #Tourist #Travel #Water