www.hovedsteder.blogg.no is a Norway-based blog about the capitals of the world, with a focus on tourism and travel, the environment, diplomatic affairs and politics, lifestyle, culture and entertainment, food and drink. See also our travel blog at www.minbestereise.blogg.no – Contact us at [email protected]
Facebook: Hovedstederblogg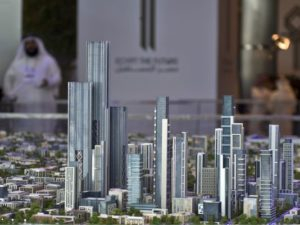 Photo credit: Getty Images
Egypt's Cabinet has approved to allocate a land plot on a space of 744,000 square metres to build a 4,800 MW power plant in the new capital city, the zawya.com website reported.
Egypt unveiled plans for a new administrative capital at an economic development conference in 2015, which was attended by 2,000 delegates from 112 nations, including heads of state, top multinational company executives and directors from the World Bank and the International Monetary Fund,
The city will be built east of Cairo, between Cairo and the planned Suez Canal hub north west of the Gulf of Suez. It will include 1.1 million residential units to house five million inhabitants, as well as an administrative district with a presidential palace, ministries, government bodies, and embassies, as well as a financial district.
News source: www.zawya.com
#Ambassade #Bank #Blogg #By #Egypt #Destinasjon #Ferie #Hovedstad #Kairo #Kanal #Kraftstasjon #Nasjon #Palass #President #Regjering #Reise #Reiseliv #Reiselyst #Reisemål #Storby #Suez #Suezkanalen #Tur #Turisme #Turist #Verdensbanken
#Blog #Cabinet #Cairo #Canal #Capital #City #Destination #Embassy #Government #Holiday #Nation #Palace #Power #Tourism #Tourist #Travel #World