www.hovedsteder.blogg.no is a Norway-based blog about the capitals of the world, with a focus on tourism and travel, the environment, diplomatic affairs and politics, lifestyle, culture and entertainment, food and drink. See also our travel blog at www.minbestereise.blogg.no  – Contact us at [email protected]
Facebook: Hovedstederblogg
Doha, capital city of Qatar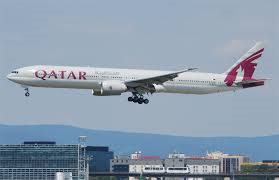 Qatar Airways will provide its transit passengers free hotel stays and complimentary transit visa as it seeks to promote and market capital city Doha as a destination of choice for international travellers. The offer allows passengers travelling through Doha to experience a taste of the Middle East for free, the financialexpress.com website reported.
Qatar Airways flies 30 million transit passengers through its Hamad International Airport hub in Doha and it aims to convert a major chunk of these passengers into stopover visitors. The initiative is part of a broader campaign, "+Qatar", launched along with Qatar Tourism Agency (QTA), which seeks to encourage transit passengers to consider adding Doha to their itinerary, according to a statement from the airline.
Qatar Airways and QTA, will give passengers, throughout the summer, a chance to turn a layover into a stay-over by offering four and five star hotel accommodation at no charge to those transiting through Doha. 
"This exclusive initiative provides the opportunity to add an extra element to our passengers existing travel plans with a complimentary hotel stay in some of Doha's finest hotels," Akbar Al-Baker, Qatar Airways group Chief Executive Officer.
The free hotel accommodation, available throughout the summer, will offer passengers the opportunity to explore Doha and experience city tours, desert safari adventures or a dinner cruise aboard a traditional dhow, giving visitors a taste of authentic Arabian hospitality.
"It was a great source of pride for all of us in Qatar when we launched the transit visa last November. We have already seen a surge in stopover passengers with a 53 per cent increase recorded in March 2017 compared to the same month last year.
"With the launch of +Qatar, we aim to convert a larger portion of the 30 million passengers passing through Hamad International Airport into stopover visitors," Chief Tourism Development Officer at QTA Hassan Al-Ibrahim said.
News source: www.financialexpress.com
#Blogg #By #Cruise #Destinasjon #Doha #Ferie #Flyplass #Flyselskap #Hotell #Hovedstad #Passasjer #Qatar #Reise #Reiseliv #Reiselyst #Reisemål #Safari #Sommer #Storby #Transit #Tur #Turisme #Turist #Visum #Ørken
#Airline #Airport #Blog #Capital #City #Desert #Destination #Holiday #Hotel #Passanger #Summer #Tourism #Tourist #Travel #Visa