www.hovedsteder.blogg.no is a Norway-based blog about the capitals of the world, with a focus on tourism and travel, the environment, diplomatic affairs and politics, lifestyle, culture and entertainment, food and drink. See also our travel blog at www.minbestereise.blogg.no – Contact us at [email protected]
Abu Dhabi
Abu Dhabi's Tourism and Culture Authority is leading a delegation of hotels and travel agents from the emirate to China next week, visiting five major cities with a roadshow, reports Gulf News.
The city of Abu Dhabi is the federal capital of the United Arab Emirates.
The visit aims to showcase Abu Dhabi's tourism offerings to China, and to reinforce the existing growth of inbound tourism from China.
The delegation, which also includes representatives from Etihad Airways, will visit Beijing, Shanghai, Chengdu, Guangzhou, and Hong Kong over five days.
China is the third largest overseas market for Abu Dhabi, with 177,000 Chinese arrivals in 2015, an increase of 47 per cent over the previous year, and a 31 per cent increase in guest nights at hotels and hotel apartments to nearly 264,000.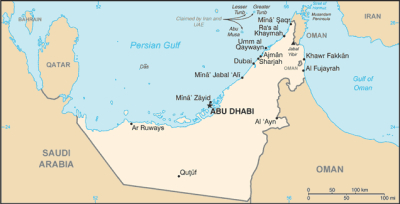 Also aiming to boost tourism from China is the emirate of Ras Al Khaimah's Tourism Development Authority, which hosted a workshop for travel industry experts last week to offer a better understanding of Chinese tourists' needs.
Ras Al Khaimah is one of the seven emirates in the UAE.
The event came in response to a growing number of Chinese visitors to Ras Al Khaimah, and discussed China's current and future outbound tourism developments. It also discussed ways to attract Chinese visitors to the emirate and increase awareness of the emirate as a tourist destination for Chinese tourists specifically from Beijing, Shanghai, Shenzhen, and Guangzhou.
In 2015, Ras Al Khaimah saw an 82 per cent increase in Chinese visitors compared to 2014, with the emirate's tourism board planning to raise the figures further.
Read more at http://gulfnews.com/business/sectors/tourism/abu-dhabi-and-ras-al-khaimah-in-chinese-tourists-push-1.1698961
Source: www.gulfnews.com
#AbuDhabi #Beijing #By #Chengdu #Destinasjon #Ethihad #Ferie #Flyselskap #ForenteArabiskeEmirater #Guangzhou #Gulfen #Hongkong #Hotell #Hovedstad #Kina #Kultur #RasAlKhaimah #Reise #Reisebyrå #Reiseliv #Reiselyst #Reisemål #Shanghai #Storby #Turisme #Turist
#Airline #Capital #China #City #Culture #Destination #Holiday #Airways #Apartment #Development #Gulf #Roadshow #Tourism #Travel #TravelAgent #Workshop #UAE #UnitedArabEmirates